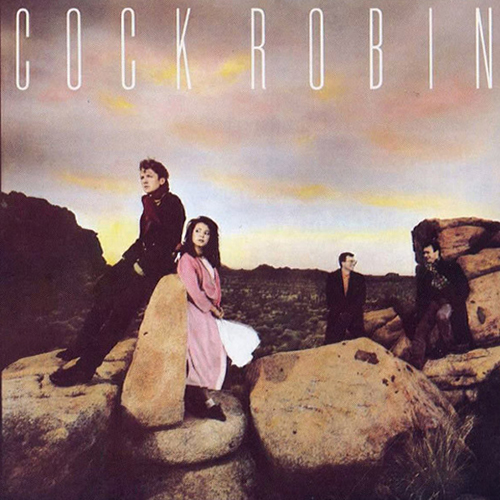 2022
Cock Robin
Columbia Europe
Cock Robin is the first album by American band Cock Robin and was released in 1985.
It was a Top 10 hit album in numerous European countries whereas it charted only at #61 in the United States Top 75. The singles "When Your Heart Is Weak" and "The Promise You Made" met with the most success in Europe, and still get regular airplay on adult contemporary and pop music stations in countries like France, Italy, Belgium and the Netherlands.
The music video to "When Your Heart is Weak" was directed by Chris Gabrin. Filmed in the Arizona desert in May 1985.
| | | |
| --- | --- | --- |
| 1. | "Thought You Were On My Side" | 4:17 |
| 2. | "When Your Heart Is Weak" | 4:40 |
| 3. | "Just When You're Having Fun" | 3:43 |
| 4. | "The Promise You Made" | 3:55 |
| 5. | "Because It Keeps On Working" | 4:40 |
| 6. | "Born With Teeth" | 4:15 |
| 7. | "Once We Might Have Known" | 5:10 |
| 8. | "More Than Willing" | 4:29 |
| 9. | "A Little Innocence" | 5:36 |
© Louis Molino III. All Rights Reserved